Elephone U and U Pro detailed tutorial - the phone was ready for you
Elephone U and U Pro detailed tutorial - the phone was ready for you
-
4.6

out of

5

udgangspunkt

11

votes
Without saying too much, Chinese phone production has reached a milestone.
The Elephone was founded in 2006, Shenzhen. Over the past eight years, the company has invested heavily in research and development, and the company and the phones they have developed over the last few years have also made tremendous progress. Last year, we had a device that we got our heads up, this was Elephone S8. It was characterized by beautiful design and strong hardware, which conquered many customers. Perhaps this device is due to the fact that the company's sales volume exceeded the 10 million units sold.
After the success of the Elephone S8, many were waiting for the sequel, and in the fall the news about a new device that was referred to as S8 Plus, or S9, began to slip. In the news there was an interesting, unbelievable thing to say, and it was about getting the new phone gonna be a real bent display. Needless to say, we did not believe it, fact that it seemed like a cheap duck as a groundbreaking fact. Then a couple of weeks ago, two new mobile phones began to slip, not called S8 Plus, not S9, but Elephone U and U Pron. On the basis of preliminary information, it was conceivable that the company was pushing heavily, but how much we could have known it. The new phones will be a real milestone, with which the Elephone has made the bar so high that, in the best case, the biggest ones can jump. With these two devices, the company has entered a market that is holding manufacturers such as Xiaomi, Huawei or OnePlus. That is not an exaggeration to say, we can prove that since the detailed specifications, photos and videos have come out, they have proven that the new, affordable, but the most capable Chinese phone comes with its capabilities.
The interesting thing about the two devices is that even though there are a lot of hardware differences in hardware, the display used in the outside or in the phone is the same as the cameras do not find any difference. With this solution, Elephone has made it possible for even those who buy the latest, most beautiful phone for those who make less money on it. Meanwhile, the two devices will be shown separately to see you are not talking to the air. Let's start with the cheaper version, the Elephone U.
Elephone U
The phone is housed in a 72,5 x 154 x 8,4 millimeter housing with a total weight of 160 grams. The central unit is a tile made by MediaTek, Helio P23, also known as MT6763. From this tile last year we have written a more detailed article that is interested in deeper technical details, ITT read our writing.
Processor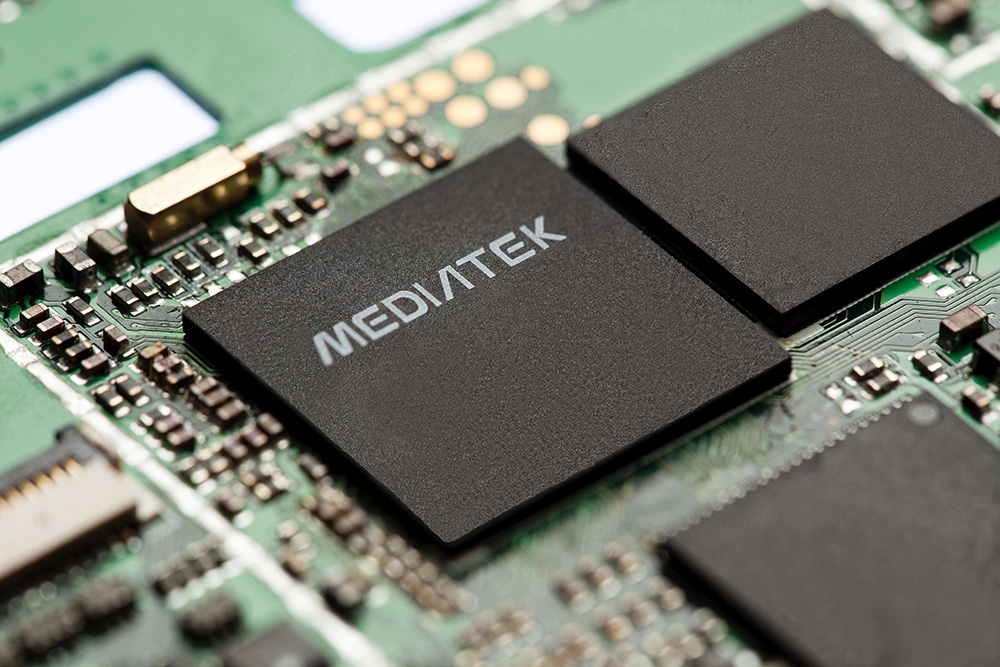 In a general presentation like this one, we usually use the processor, the video converter, and the memory management, so let's do it now. The Helio P23 processor can handle eight seeds, which are located in two clusters. In the lower group, four ARM Cortex-A53s work on the 1,5 GHz maximum clock, while the other group is powered by four 2 GHz ARM Cortex-A53. They often ask us the question of how good this is in a phone processor of many seeds. Fortunately, we have a full answer to this question as you can read a detailed article on the subject ITT.
About Helio P23 and its processor, it is known that it is made of 16 nanometer strip, 64 bit and supports the ARMv8_A instruction set. In addition to the proci, we find the integrated GPU, which is the hardware responsible for accelerating graphic operations. In this case, this is a dual-core XMUMX MHz ARM Mali-G700 MP71 solution, which in our opinion provides this low-mid-range SoC with the perfect performance. The P2 integrated memory controller manages two-channel LPDDR23X memories, depending on the configuration of your phone or 4 or 4 GB. The memory clock is 6 MHz. In the phone we are now displaying, 1600 GB has a capacity, and we have a minimum of 6 GB built-in storage.
Display
The Elephone U has a display that has not been detected in any Chinese phone yet. Although the hardware is also strong enough, this is what we are saying is that this phone or big brother is a milestone in the history of Chinese phone production.
The device has an AMOLED display, but not just any one, but a true bent display, much like the much more expensive Samsung phones. So it's over for magic, we're not going to read the phone next to 2,5D and 3D glass, but to be a curved, bent display. That's exactly what we used to do with Samsung, and it slides down to the frame on both sides, so real pixels live in the downhill section.
The panel itself is a 5,99 colos 18: 9 aspect ratio with a resolution of FHD +, 2160 x 1080 pixels. The display is protected by a curved Gorilla Glass glass from the harsh outside world, whereby the sensor surface can handle 10 finger touch simultaneously.
What we know from the display panel is that the six-inch diagonal and FHD + resolution result in 403 ppi (pixel per inch) pixel density. The color depth is 24 bit, with the number of colors displayed 16 777 216. The display on this phone occupies the percentage of 83,2 on the front panel and the NTSC color space coverage is 103. These are data that sounds very good, but since we're talking about the AMOLED display, we do not have to be surprised. And although they are not surprised, they have a strong desire for us to be able to admire them in hand.
It appears in the pictures that it is no exaggeration to say that the Elephone has made a giant move in the field of telephone production, for example, that Xiaomi did this with the first successful frameless phone Mi MIX.
Kamerák
The Elephone U gives you three cameras for shooting. There is an 8 on the front panel and two 13 megapixel sensors work under the optics. We have not received reliable information about the aperture value of these optics, so we need to get the data that the front panel camera can do face authentication, as well as backplane things like real-depth blur, HDR, white balance, ISO or continuous shooting .
If there is something missing from the capabilities of the cameras, there is the possibility of high-frame recording, which would allow you to shoot cool slow motion. These features are no big deal nowadays for an expensive phone, but you will see that this phone offers a lot of 100 for under $ 1,000 for all the features and capabilities you've ever read!
Other skills
Let's see what the Elephone U gives us! First, there are wireless connections here. The phone has advanced dual-channel WiFi, which, in addition to the traditional 2,4 GHz band, also supports the ever-widening 5 GHz. Unfortunately, this latter option is found in very few Chinese phones, but here it is! However, we only get a 4.0 version of Bluetooth, but if we look at the differences compared to the more common 4.1, we will see that it is not worth to be sorry for this. I left a very important information to the end, even though we found the B20 800 MHz LTE, that is, broadband Internet connection at home, on the phone!
The phone has one of its capabilities, or maybe a little bit more battery. The 3620 mAh capacity unit is Lithium-Polymer technology. It can be downloaded on a Type-C port, which can be accessed through the fast download using MediaTek Pump Express Plus technology. Particularly interesting is the fact that there is no possibility of wireless charging from the phone either!
The mobile can handle two Nano-SIM cards, the mass storage, if the 128 GB is scarce, with a maximum memory card of 128 GB capacity. As for other capabilities, sensors, we get what's expected from such a phone. There is a fingerprint reader, if you want to discard facial recognition, we get a gyroscope, a compass, and a gravitational sensor.
Before we move on to the bigger brother on the U Pro, we're still sticking with one thing, and that's the price of the device. As I promised, the phone is well below $ 100, which is due to the current friendly exchange rate of the dollar. In the introductory action, we should have 350 dollars, or roughly 87, a thousand forints. Since Gearbest is again available for EU Express delivery this price is the final amount, we only have to pay the cost of shipping, that is, about 1400 forints.
Your phone is here: Elephant 4G Phablet - 6GB RAM + 128GB
Elephant U Pro
As you can read above, the two phones, U and U Pro, are only partially different, and this section is the central unit that is packed with Qualcomm Snapdragon 23 MSM660 Plus much stronger than MediaTek Helio P8976. For this reason, parts such as the display and the cameras are not discussed again, as there are no differences in these. The two devices are identical in size, the only small difference being that Pro version is 6 grams more difficult.
Processor
Qualcomm Snapdragon 660 MSM8976 Plus, like Helio P23, processes eight cores in the processor, but they are not ARMs but Kyro cores. With Snapdragon 660 you need to know that Qualcomm is in the mid-range phones, but it's worth knowing that thanks to the improvements, the Snapdragon 835 is close to its peak performance last year, leaving it with 10-15 percent! That is, we can say that this SoC is far more combative, it is almost twice as fast as the Helio P23 used by Elephone U. True, the phone is also more expensive, but we think the price difference is not the same as the difference in performance, so it is worth the extra investment if our wallet can handle it.
Snapdragon 660 has eight seeds, which are also divided into two groups. In the lower, slower cluster, four 1,84 GHz and four 2,2 GHz maximum Kyro 260 core work in the second fastest group. This chip is made in 14 nanometer strip width, also 64 bit, and the supported instruction set is ARMv8. In addition to the processor's integrated graphics accelerator, this card is equipped with an Adreno 512 for this phone.
On the previous phone we could refer to a previous article where we presented the Helio P23, but here we can not, so let's go into the details for a few sentences!
Nowadays, centralized manufacturing companies place great emphasis on the raw power of developing multimedia capabilities. That's why a mid-range chip like Snapdragon 660 can not miss advanced camera support. At this unit, the phones built on it when using a backplane camera can even make 24 pixel sensors under the optics, but if there are two cameras, they can even mount up to 16 megapixels, of course, per camera. Cameras support features such as Zero Shutter Lag, ie pressing the shutter release button, no delay, instant image capture, hybrid autofocus, and optical zoom, of course if the phone manufacturer uses them in the Snapdragon chip potential opportunities.
Snapdragon 660 also has a maximum 2560 x 1200 pixel display, and the video recording option can be 4K 30 FPS or 1080p up to 120 FPS. These are serious skills, especially if we know that we are still "only" talking about a mid-range tile.
Unfortunately, we can not find any of the above capabilities in the Elephant U Pro, so finding it out will be a real test.
As indicated above, apart from the central unit between the two devices, which is a significant difference, no other difference can be found. Though those sensors, battery packs with wireless and fast charging - not here are MediaTek Pump Express - and those cameras.
The fact that the more powerful processor is worth the extra cost for you is what we say is that the $ 420, or 104, a thousand forints, is roughly $ 20 a thousand forints, so we get a nearly double-speed phone. So, in our opinion, this extra cost will go well in use.
You can find the phone here: Elephant U Pro 4G Phablet
Closing Remarks
We rarely use a detailed presentation from a phone at the show, let's say it's not a news story, it's more about writing an article. Of course there is the reason we hope to see the pictures You see. A phone was born at the Elephone workshop that the company can be proud of. With Elephone S8, the top category has been scribbled, but U and U Pro have jumped to the level that this top category is among Chinese phones.
It is a pleasure for the company to release its new phones in two versions, as they can afford this beautiful device for those who do not want to go above $ 100 when buying a phone.
We think that central units are well-chosen elections. Helio P23 is one of the most cutting-edge mid-range parts of the day, and Snapdragon 660, while achieving the mid-range performance of its mid-range performance, is approaching Snapdragon 835's peak performance last year.
There are two important things to the end. One is that the prices listed above are valid for the introductory action and live only to a limited number, so pay attention to it. The other is that in this introductory action you get bonuses for your phones, with a coupon for 5 and 10 dollars, plus a free screen saver for Elephone U, and for U Pro free 2 amps fast charger and foil. It is also important that at Gearbest, choosing the EU Express delivery, we do not have to pay VAT or VAT on the ordered phone.
For more information about the introductory action, see: Elephone U and U Pro introductory action