Today, notebooks from Xiaomi are cheaper on the day of singing!
Today, notebooks from Xiaomi are cheaper on the day of singing!
-
5.0

out of

5

udgangspunkt

1

vote
The Xiaomi notebook family has expanded considerably over the past year, and now we get four varieties of wide range at a significant discount.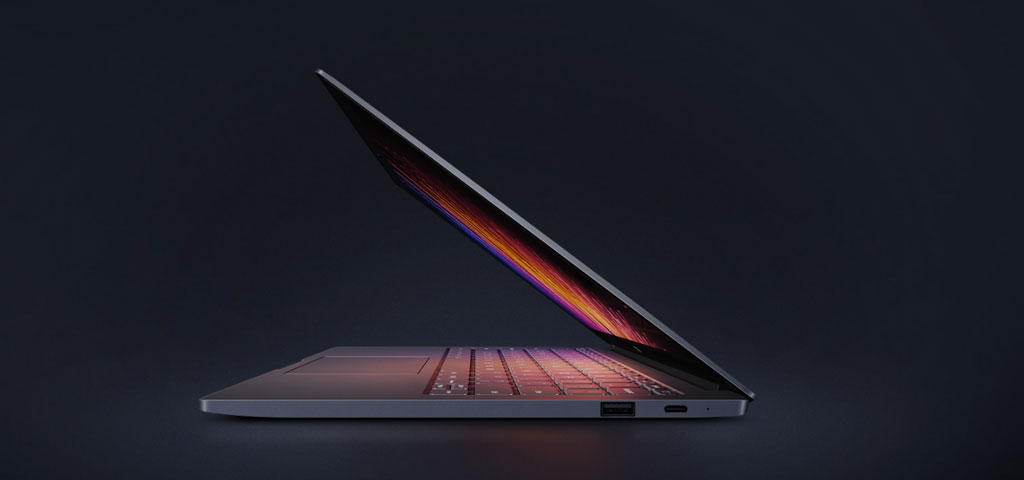 The Xiaomi Mi Notebook Air 13,3 version of the Xiaomi Mi Notebook Air is now available in two versions. It's common that both are equipped with the latest Intel Core i5-7200U processor, which includes 8 GB DDR4 memory and 256 GB PCI Express Interface SSD storage. What differs in them is the graphics accelerator. The cheaper ones include the integrated Intel HD Graphics 620 and the more expensive NVIDIA GeForce MX 150.
With Xiaomi Mi Notebook Air, the manufacturer competes with Apple machines, of course with Windows. With ultra-slim 1,48 centimeter thickness and low weight of 1,3 weighs the hearts of all tech manic and ultra-exclusive products. The folded display thickness for these machines is only 5,59 millimeters, which, thanks to the entire metal housing, remains robust.
Like all Xiaomi notebooks, these machines also have large keys that make typing easier. Other hardware elements are outstanding as well. WiFi supports 802.11 a / b / g / n / ac standards, Bluetooth 4.1. The display is a highly capable full HD, 1920 x 1080 pixel resolution IPS panel. With a built-in 5400 mAh battery, no less than 8 hours of standby time can be achieved, and with up to two hours of fast charging, zero to full charge. Sound quality is also remarkable in my own experience, and it's quite surprising how strong and clear sounds are played with the bass boosted Dolby Audio Premium Sorrund technology.
The Xiaomi Mi Notebook Air 13 NVIDIA chip version is now available from China's warehouse GB $ XMLAPAIR01 using a coupon code for only $ 759,99. The duty and VAT-free Priority Line delivery is free To Hungary!
Here you will find: Xiaomi Mi Notebook Air 13.3 - Coupon Code: GB $ XMLAPAIR01
---
The line does not end there, as the larger Notebook Pro, which was released last fall, is here.
The Xiaomi Mi Notebook Pro is a notebook I think everybody wants. So far, any of my acquaintances saw that she wanted to know what a machine was, and even one of them had already ordered her own. I'm not surprised that this machine is in the most expensive category and is much cheaper than competitors with abrasive capabilities at home. The latest generation of Intel Core i5-8250U or Intel Core i7-8550U processors have included 8 or 16 GB DDR4 memory and 256 GB PCI Express Interface SSD. There is also an empty PCI Express connector in the machine, so later, if we do not find it enough, we can expand the storage space.
The machine is surprisingly thin, its thickness is about 1.5 inches. One of my acquaintances told me that the notebook cooler he used is much thicker than my notebook. The back of the magnesium hood is extremely rigid, so in spite of the ridiculously thin design, it does not cling to or pinch. The keys here are bigger than usual, and they are perfectly suited to writing articles - this is what I'm writing for.
With hardware, we get essentially similar capabilities to the 13 colos. Of course, the display, which is here 15,6 colos, is based on Full HD and IPS technology. The battery is bigger. The 8000 mAh capacity unit can be charged with a high-speed charger on the USb Type-C port. The charging time is a maximum of two hours, so in exchange, according to my experience, I have to charge enough nap per charger for normal use.
You can read a detailed test on this machine, since I have been using it for almost a year. Find this article here: Xiaomi notebook Pro - the best Chinese notebook for testing
As I said, these machines are surprisingly cheap now. The i5 processor with 8 GB memory and 256 GB mass storage device GBNB05 using a coupon code is currently 791,99 dollar, while the notebook with Intel Core i7 processor, 16 GB memory, and 256 GB SSD GBNB03 using a coupon code will cost you $ 1008,99. duty and VAT-free Priority Line delivery is free To Hungary!
The machines are here:
Xiaomi Mi Notebook Pro - Core i5, 8GB + 256GB DEEP GREY - Coupon Code: GBNB05
Xiaomi Mi Notebook Pro - CORE I7 16GB + 256GB DEEP GRAY - Coupon Code: GBNB03
---
If you have not bought a Xiaomi notebook before, because you found it expensive, then your time has come.
I use every forum to promote the Xiaomi Notebook Pro, since it has been operating for me for a couple of months now, and I have never had such a great notebook yet! Of course Core i7 processor and 256 GB SSD storage are to be paid and it is not cheap to produce magnesium skeleton and aluminum casing either. So the machine is not cheap, of course it's not just compared to other Chinese notebooks because it is far better at domestic prices.
If you liked the machine, but you did not want to pay more than $ 1000, then you might be tossing it for the newcomer. The Xiaomi's new portable machine has undergone some leanings in terms of capabilities, but no significant bouncing has been made to reduce the use value. The new machine has 15,6 colos full HD display, the processor is an Intel Core i5, but from the eighth generation. There are still 4 GB memory in the machine, but this can be expanded thanks to the double memory slot. The operating system can be stored on a built-in 128 GB SSD drive, and we can store our files on a terabytes of conventional hard disk. The machine also received a dedicated VGA controller in the NVIDIA MX110 tile, which will not be enough for serious games, but at the basic level you can even run on the machine.
Of course, the new notebook is a bit odd to the Notebook Pro, but this disadvantage is somehow an advantage, as this is due to the fact that memory is not soldered on the motherboard. The hard drive also requires some space, and its mass is bigger, among other things, the new machine is roughly half a pint heavier than its more expensive boss. What is left with this cool cooling solution is that it is very similar to the Pro version, but it may well be that the same solution is included.
The new Xiaomi notebook in this action is a GBNB04 coupon code using 612,99 dollars, of course, of course we get free of charge for Priority Line delivery of duty and VAT free arrival!
The new cheap car is here: Xiaomi Laptop 15.6 inch 128GB SSD + 1TB HDD - Coupon Code: GBNB04